What is Genie Referral Program?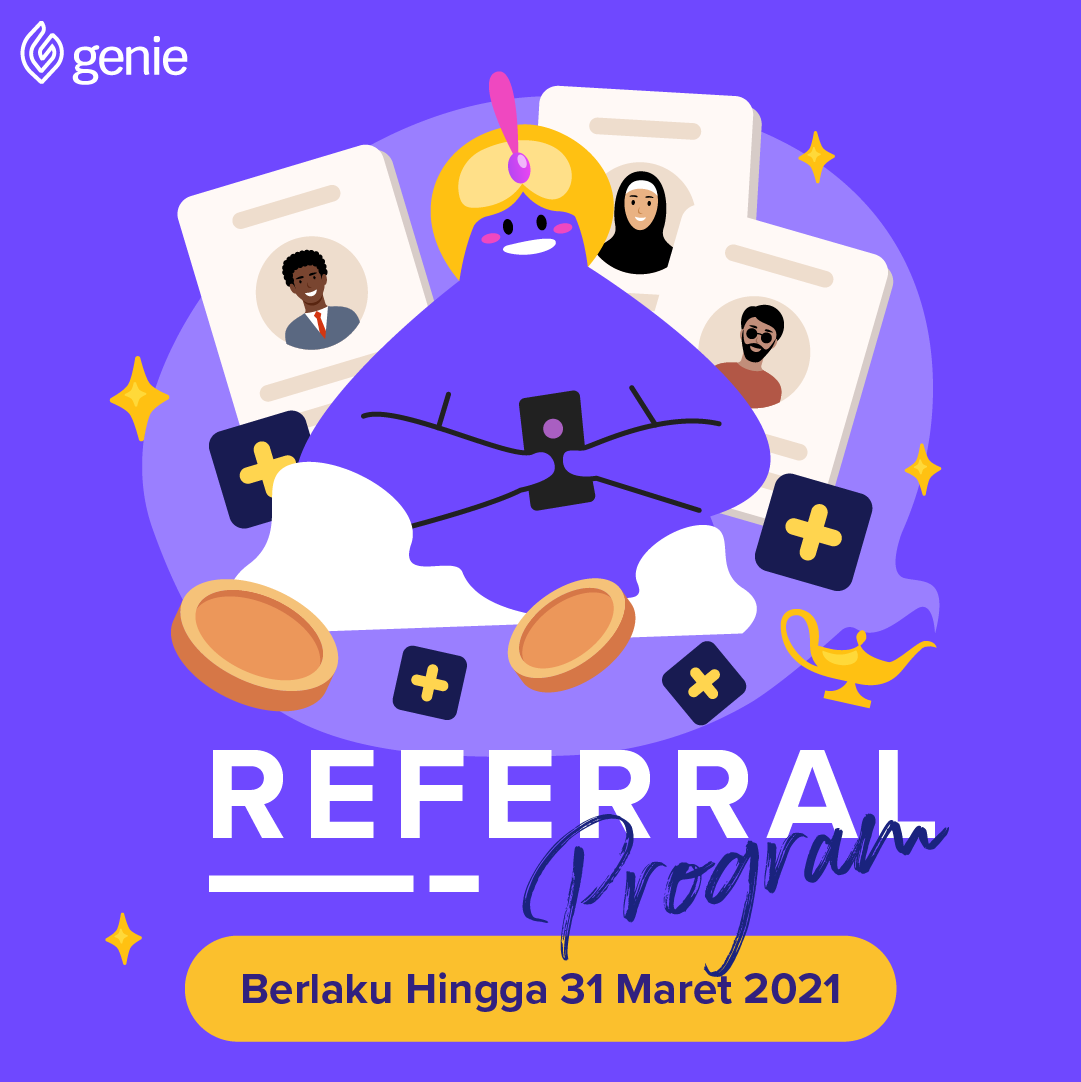 Hi Geniers, introducing the newest program from Genie, the Genie Referral Program! This program is a program created for you as loyal Genie customers. You can recommend Genie to friends or others for rewards.
By inviting friends and other people to join and subscribe to Genie, you are entitled to get free subscription period that can be used immediately for your business!
These are the steps to join this program:
You only need to fill in this short form from this page Genie Referral Program
Make sure you enter the email registered to your Genie account to mark you as a referral.
You will get further notifications from Genie if there are friends who are interested and use Genie through your references.
After your friend subscribes to Genie, we will extend your subscription according to the applicable bonus.
As a party offering or referring (referrer), here are the reward schemes that you can enjoy: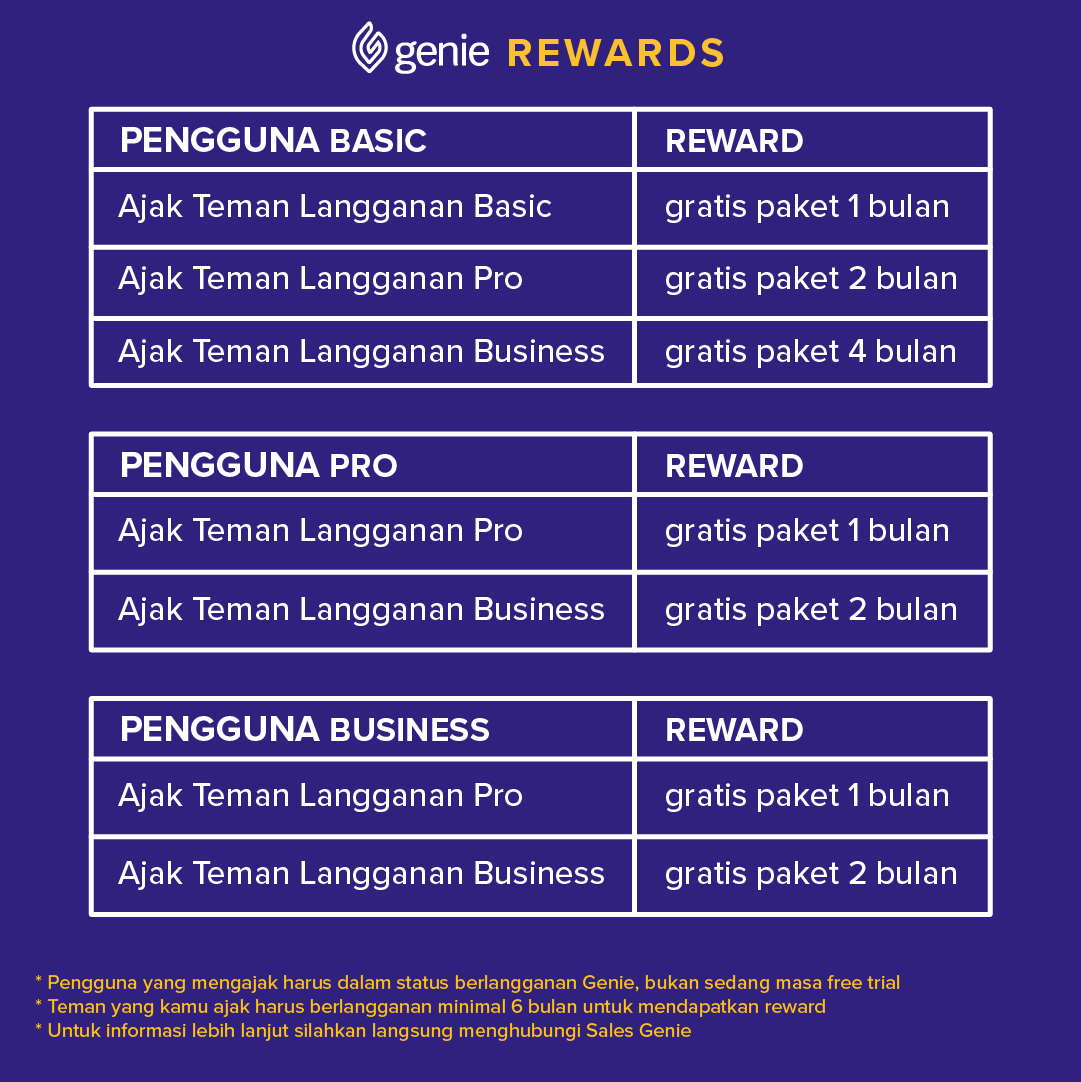 This promo applies multiples, therefore, the more friends you invite to register and subscribe to Genie, the more rewards you can enjoy for your business!
Referral Program Terms & Conditions:
As the inviting party, you must first register as a Genie merchant and subscribe or have made a payment for one of the Genie packages, not registered as a merchant free trial.
The friends you invite must subscribe to any Genie package for at least 6 months so you can get rewards.
Make sure the email you fill in the "Your Email Genie" column in the form matches your registered email with Genie, so rewards will be easily applied automatically.
For further information, you can contact our Sales Representative Team.
What are you waiting for, Geniers? This program is only valid until March 31, 2021 !
Invite as many of your friends as possible to subscribe to Genie and get the bonus many times over! Support the digitization of MSMEs throughout Indonesia with Genie!