How to copy multiple products to the same Marketplace
Copying products in bulk can only be done to each other or to between marketplaces.

Please follow the steps below:
1. Select Marketplace and select the product you want to copy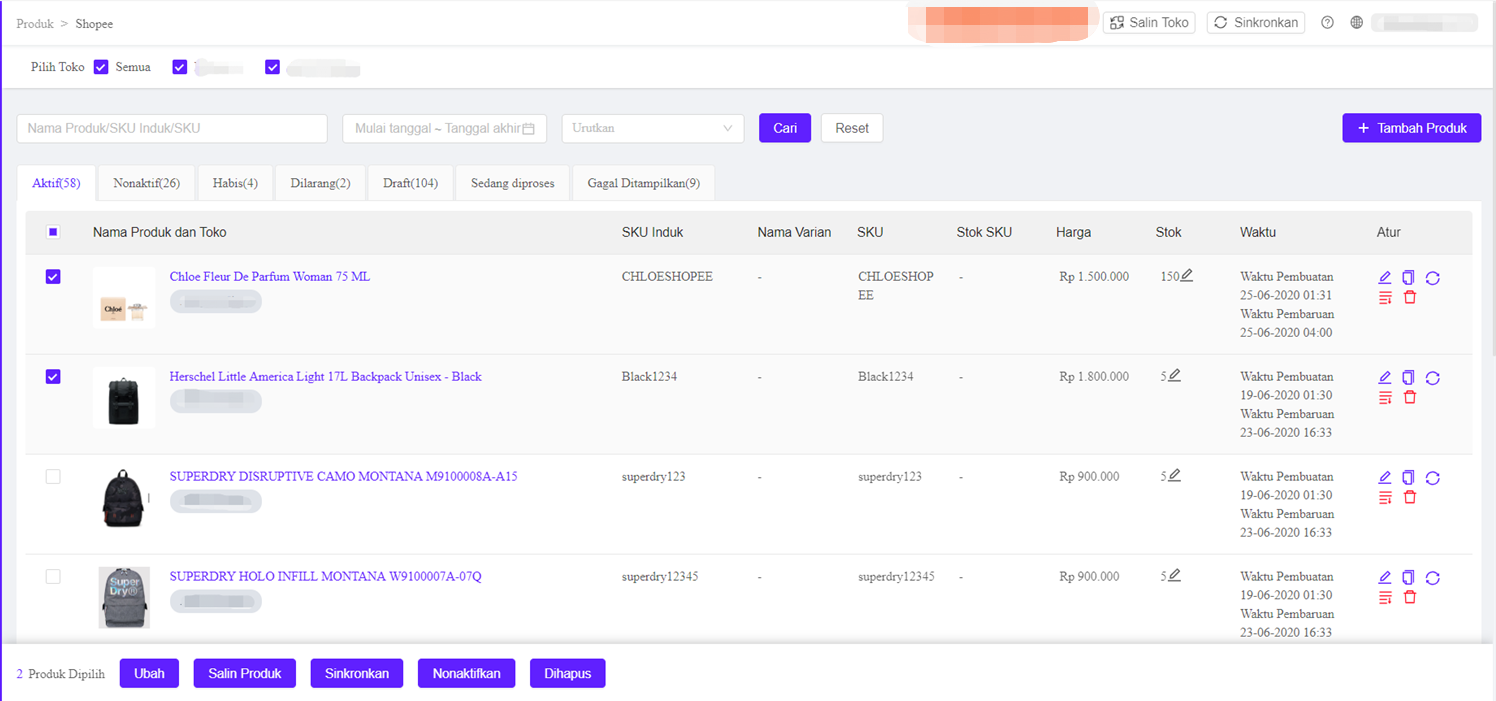 2.

Select at least 1 store to copy the product (you can select more than 1 store), then click "Copy as Draft"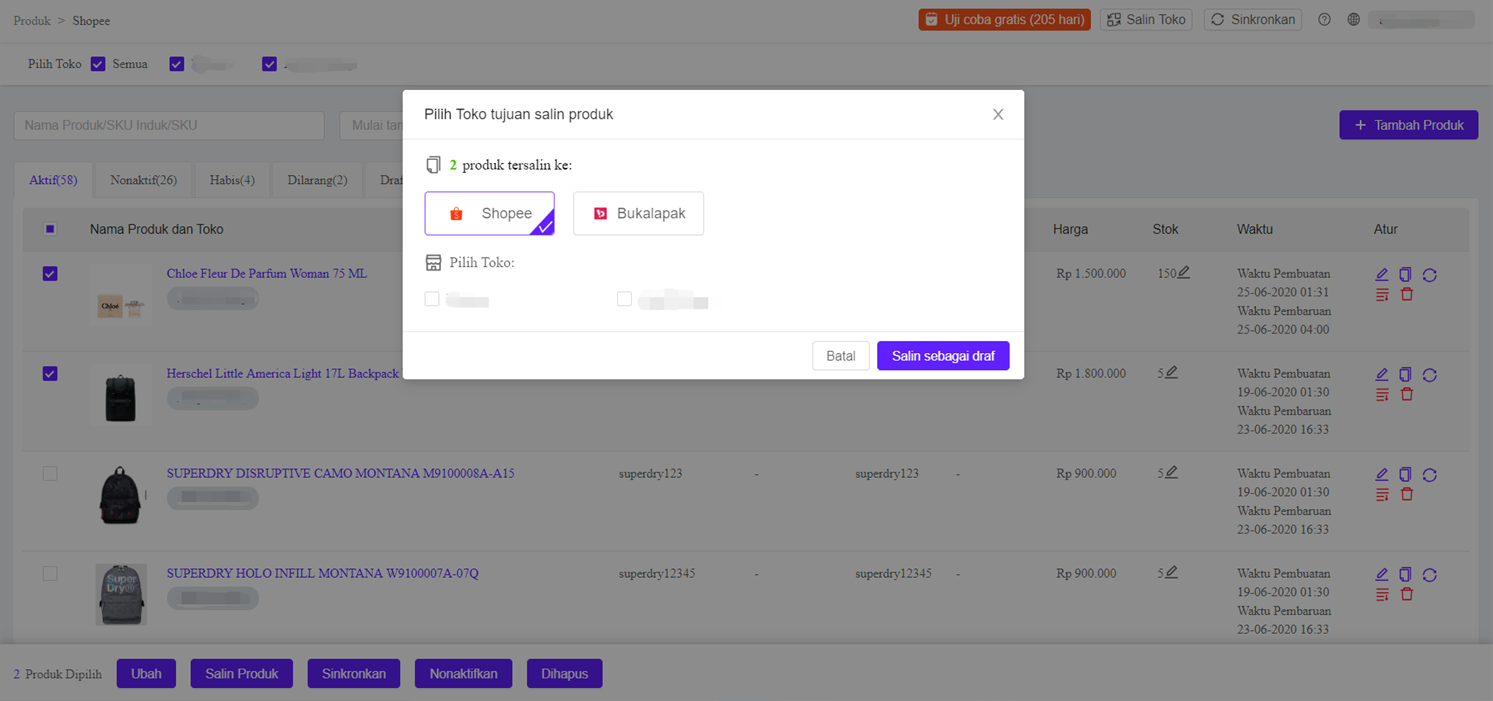 3.

After the product successfully copied, you can edit the product by clicking "Edit Now".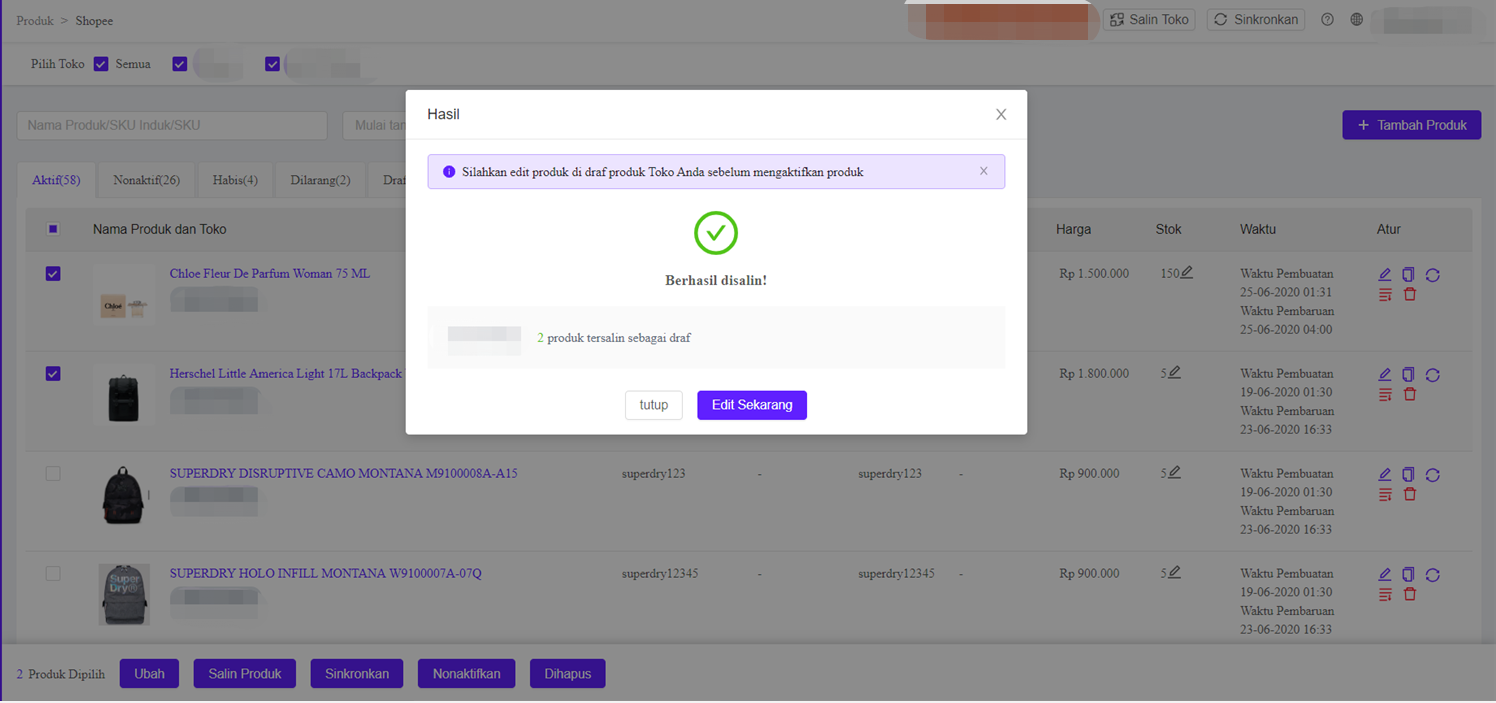 4. Or you can edit the copied product by Tab draft on the product menu

5.

To copy a product in the same Marketplace, the information table will be filled automatically, if you copy a product to a different Marketplace, there are some pieces of information that you need to fill in again (depends on the information needs of the Marketplace)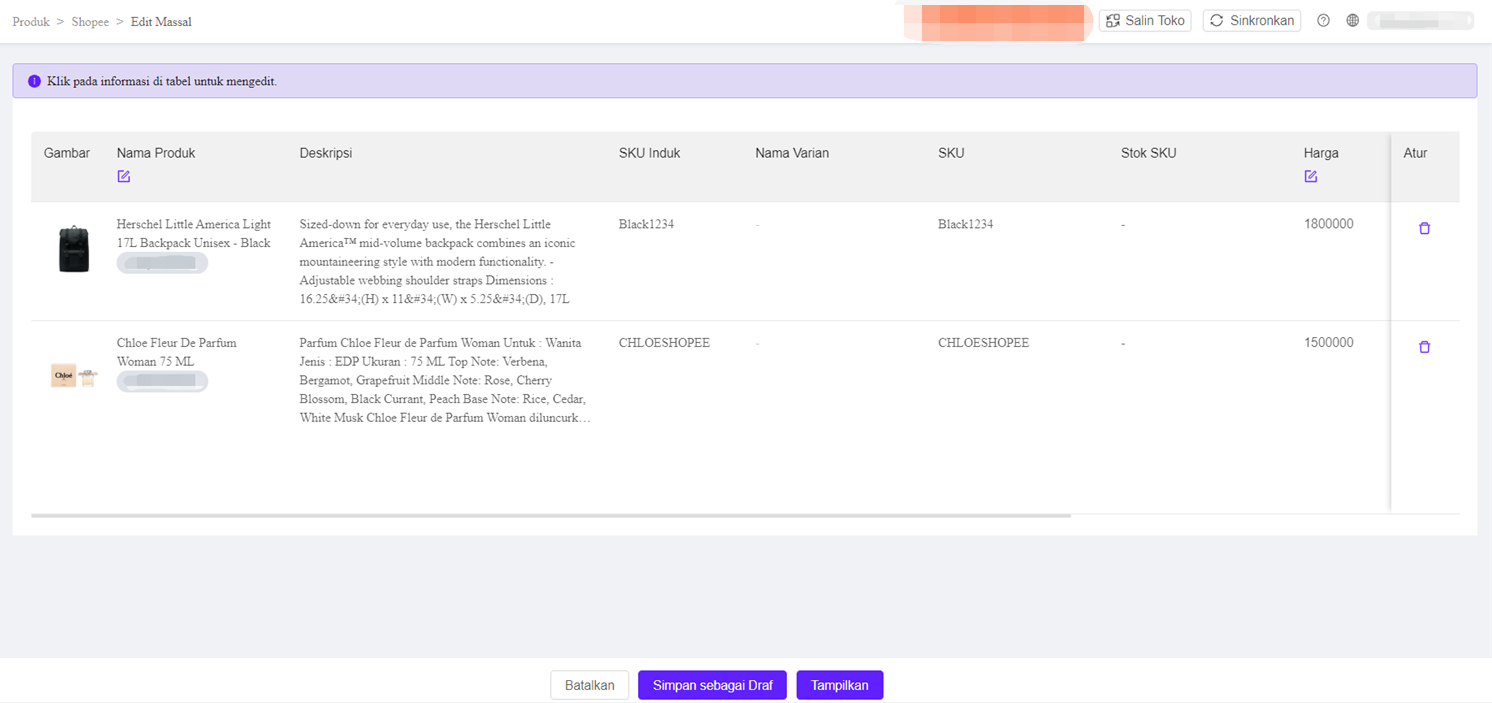 6. Product has successfully copied and activated in the same Marketplace.