After logging in to your Genie account, then you can integrate Genie with the marketplace of your choice. Below are listed steps that can help the process of integrating your Genie account with Shopify:
1. Integration
Before you integrate with Shopify, make sure to log in to your Shopify account at https://accounts.shopify.com/. After that, please click on your account name on Genie in the top right corner and select Integration.
2. Add Shop on Shopify
After the Integration menu opens, click Add Store in the upper right corner, then select Shopify.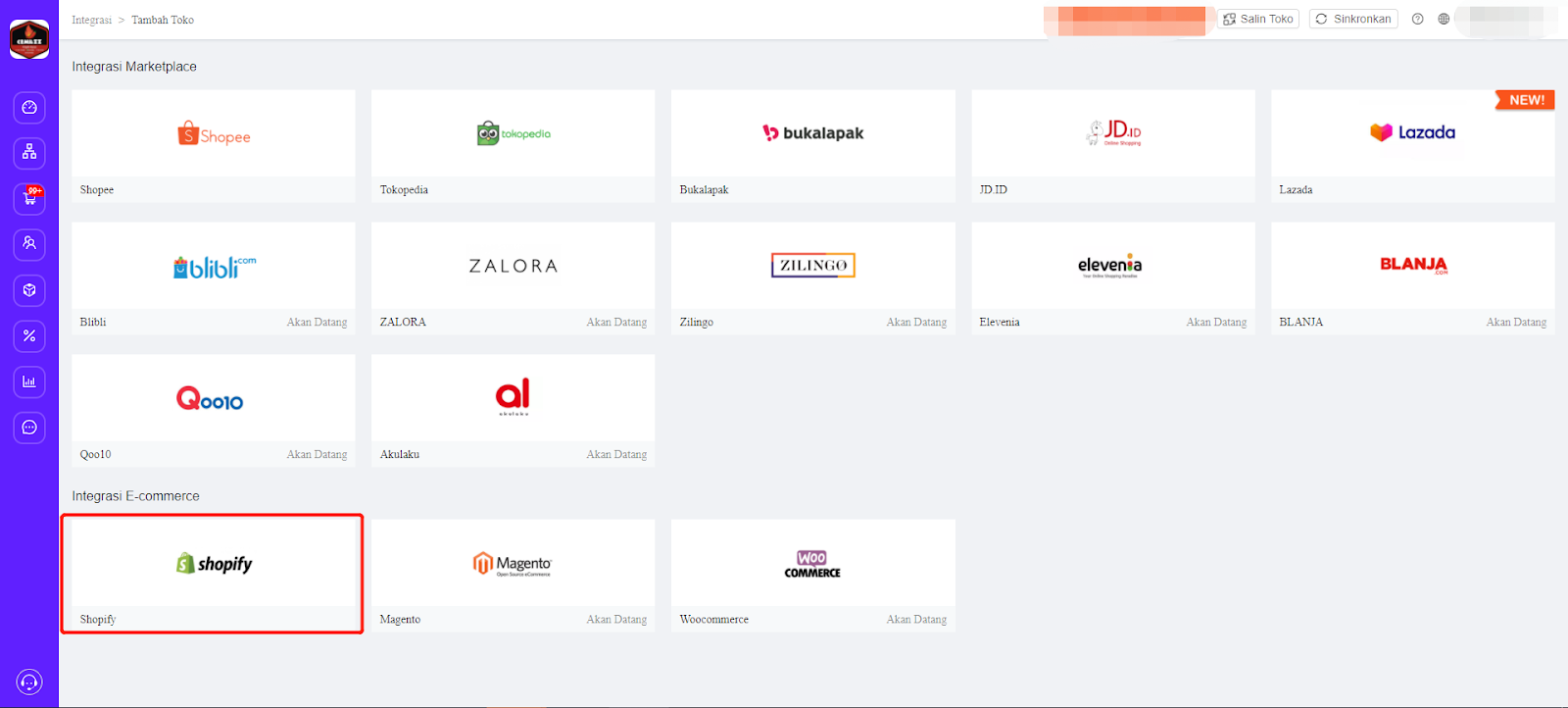 3. Start Synchronization
Enter your shop domain / shop link which you can get in your Shopify account, then click Start Syncing.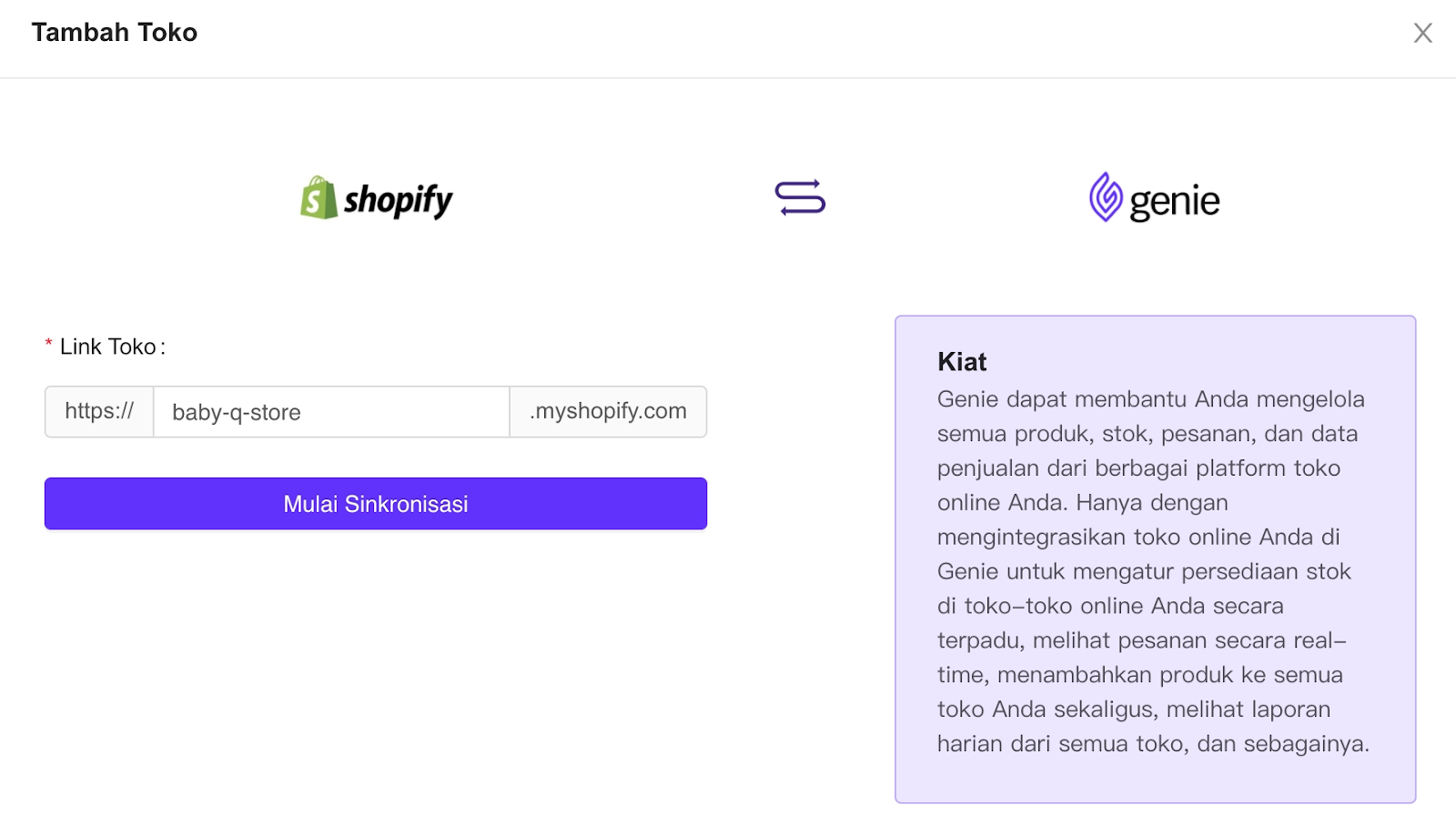 4. Authorization Process
After that, you will be directed to the Shopify Shop Authorization Link to inform you about the data that will be synchronized after you agree to the authorization. Please click Install Unlisted Apps.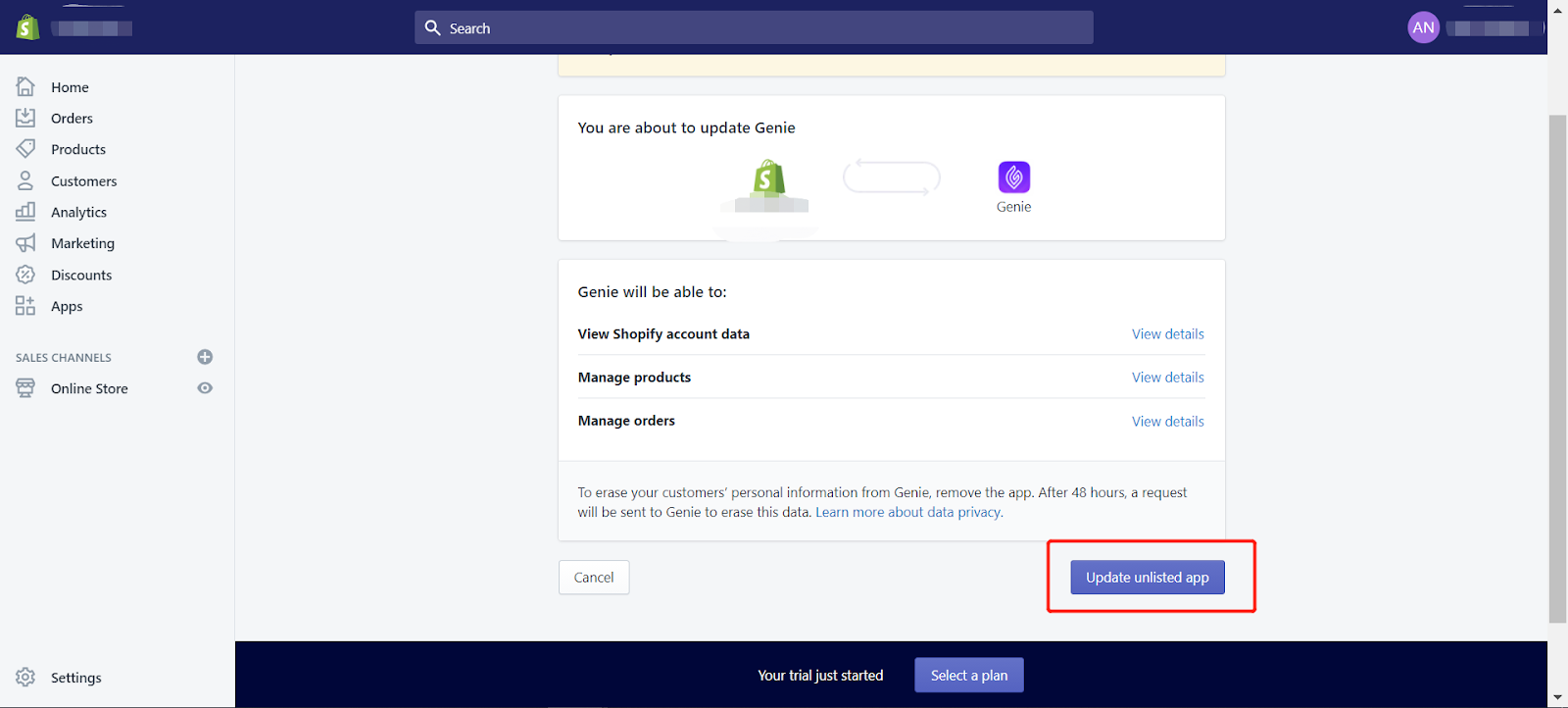 5. Successful Shop Authorization
After you agree to Shop Authorization, Genie will automatically sync products and orders on your Shopify.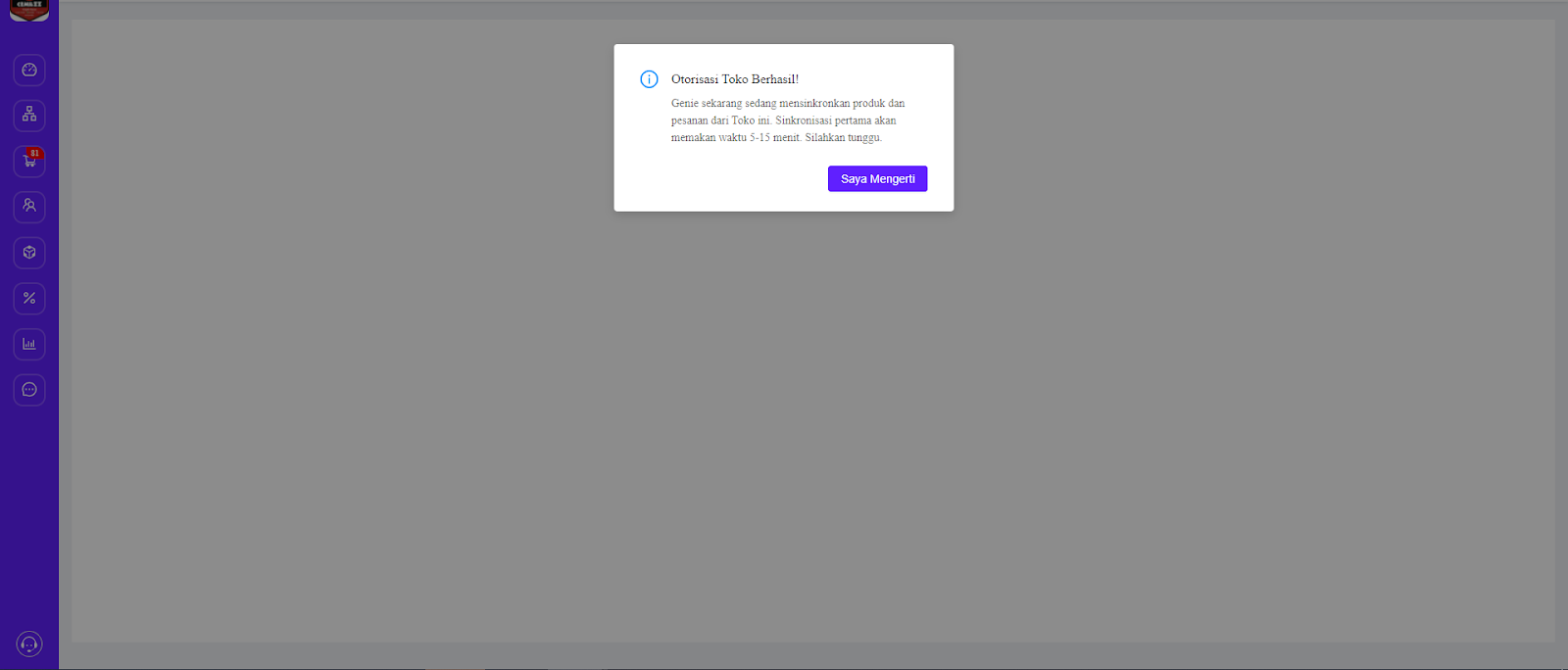 Now your Genie account has been successfully integrated with Shopify and ready to use!