Product sales report table contains sales product data based on product name and SKU Stock
Note: Sort SKU Stock only applied to user and product that already activate SKU Stock
Supported Platform: All platform can be integrated with the Genie report
Time Range Report: Report data will be displayed by default a day before, but the user can change the time range report.
Report Requirement: The reference of the time report is the order time. By default, all order data that come today will be inputted into tomorrow's data report. Data changes due to sudden change from order status already anticipated to increase the report data accuracy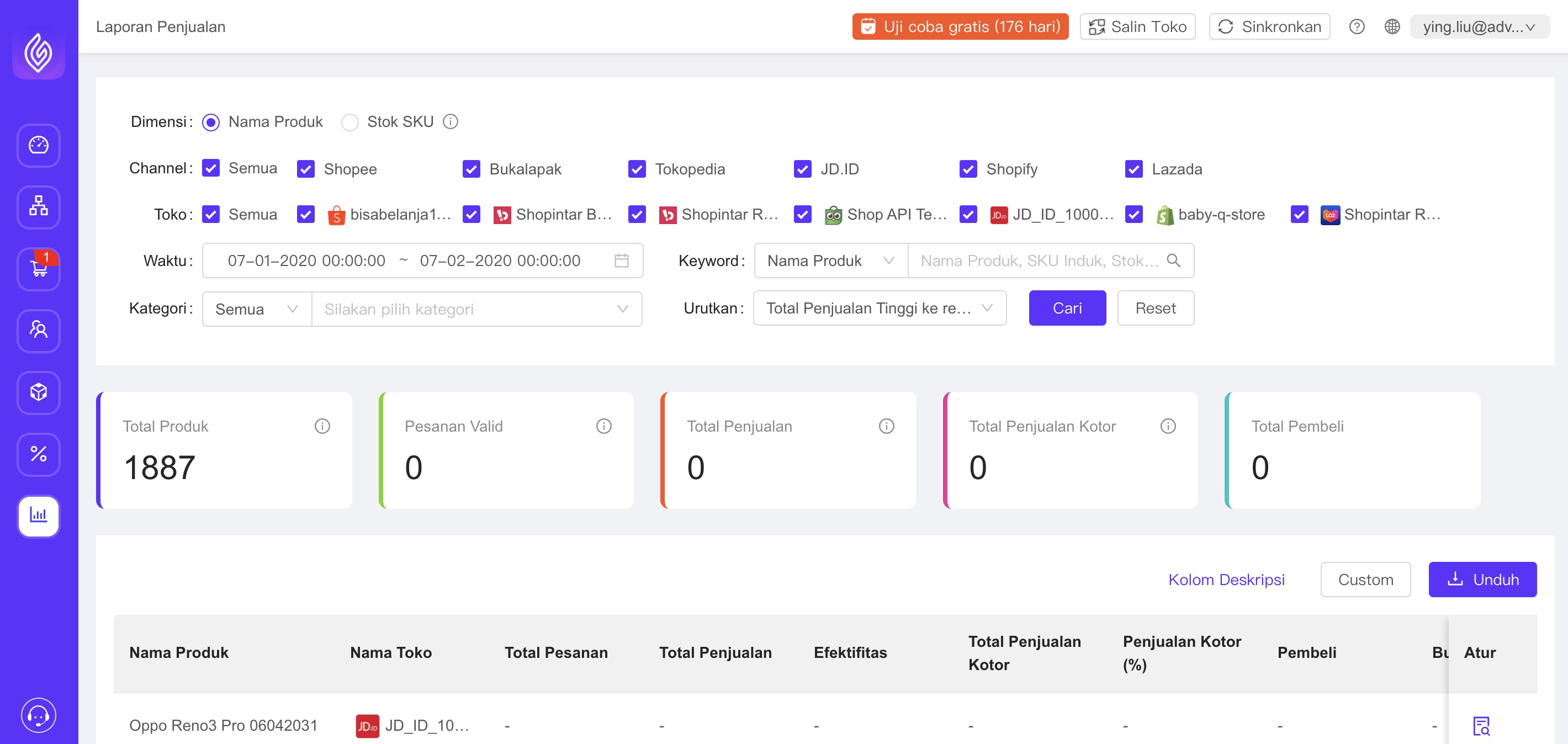 Feature Description:
Can do special search feature, set filter and click "Search".
Can see the meaning and the related report filter, move the mouse cursor above it and click on the upper right corner to see the specific meaning in two different ways.
To see the display specifically, hide, and sort the order, click the Custom button to apply
Download data report, please set the number of page that you want to download and the number of data in a page. You can download statistic data in 1 year data.
To see more detail about the report, you can see the sales report category level one and three (sub-category) specifically below one category level one (main category), to help you do sales analyse more detail.